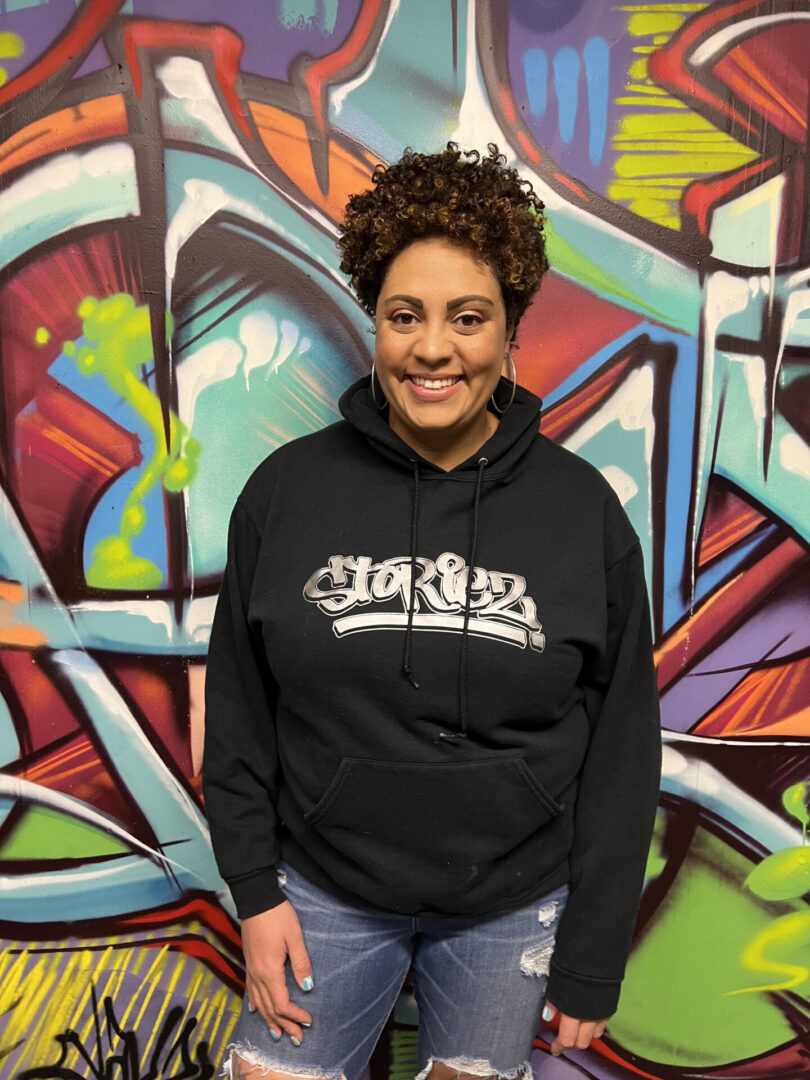 Meagan Corrado is a Doctor of Social Work and a Licensed Clinical Social Worker. As the owner and founder of Storiez Trauma Narratives, she has authored 9 books and trained over 6.000 clinicians, community leaders, and trauma survivors across 20 innovative training programs.
Dr. Meagan's interest in helping others process difficult life experiences began at a very early age when she helped family members and friends process feelings about significant life stressors. Storiez stems from Dr. Meagan's own personal experiences with trauma, as well as her clinical work with children, adolescents, and families.
Dr. Meagan earned her DSW from the University of Pennsylvania in 2016, her Masters of Social Services from Bryn Mawr College in 2009, and her Bachelor's of Social Work from Cairn University in 2008.  She has instructed graduate-level social work students at West Chester University, Bryn Mawr College, and the University of Pennsylvania.
Dr. Meagan specializes in work with children and teenagers who have experienced difficult life experiences.  She takes a creative approach to her work with children, adolescents, and families, incorporating elements of art, music, poetry, and play therapy in her clinical practice. She also engages in her own creative practice, using mosaic, alcohol ink, collage, and resin as a way to process her own experiences of trauma and resilience.
Dr. Meagan completed training in a variety of modalities, including Childhood Sexual Abuse Treatment, Trauma-Focused CBT, CBT, Prolonged Exposure Therapy, and Narrative Exposure Therapy. Her experience includes clinical work in a variety of settings, including community mental health agencies, residential treatment facilities, schools, and homes.
More recently, Dr. Meagan has supported systems in implementing trauma-informed practices.  She has worked collaboratively with the City of Philadelphia's Office of Homeless Services, the Philadelphia Police Department, and the American Institutes for Research.
Dr. Meagan is a mixed media mosaic artist who works in alcohol ink, collage, and tempered glass. She creates layered artwork to express inner emotions, personal experiences, and elements of her life narrative. Her work has been featured in juried art shows sponsored by the Society of American Mosaic Artists, Philadelphia's City Hall, Trenton Artworks, Wheaton Arts, and the Mosaic Society of Philadelphia. She exhibited her mixed media pieces in two solo art shows, "Reflections in Glass" at the University of Pennsylvania and "Ink and Glass, Trauma and Strength" at Jefferson University. She not only creates mixed media mosaics as an expressive tool to tell her story, but she also uses the creative arts to support trauma survivors in healing from their own experiences.