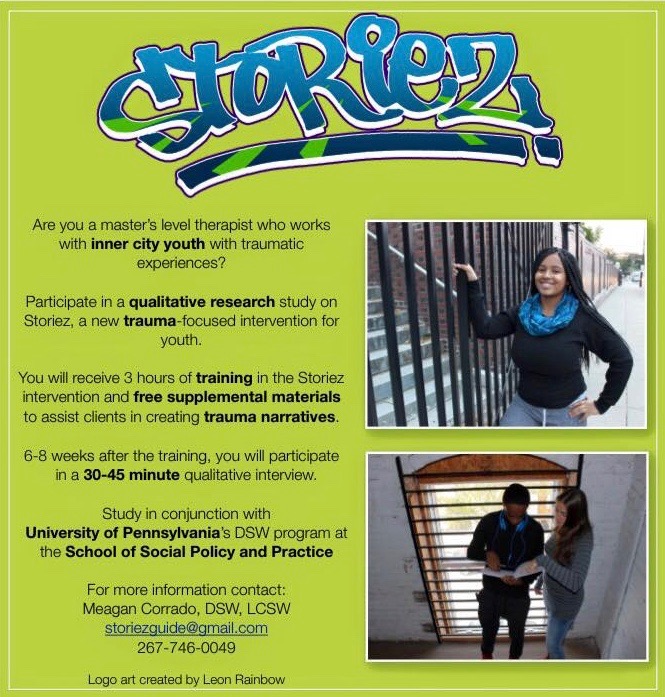 Storiez has been approved by the University of Pennsylvania's Institutional Review Board to conduct a qualitative study with therapists. Participating therapists will receive 3 hours of Storiez training as well as Storiez resources for FREE! Six to eight weeks after receiving the training and resources, clinicians will participate in a short interview to obtain feedback about their ability to use the intervention. If you or someone you know may be interested in participating, please contact me! I am looking to recruit about 30 therapists from a variety of settings (schools, residential, outpatient clinics, in-community settings, hospitals, etc.).
The inclusion criteria for the study is as follows:
Master's level clinicians
Participation in at least two previous trainings on trauma-centered interventions for children/adolescents
Proficient in the English language
Interaction with clients residing in a metropolitan/urban environment.
Willing to participate in both the training and the qualitative interview.
611 Comments